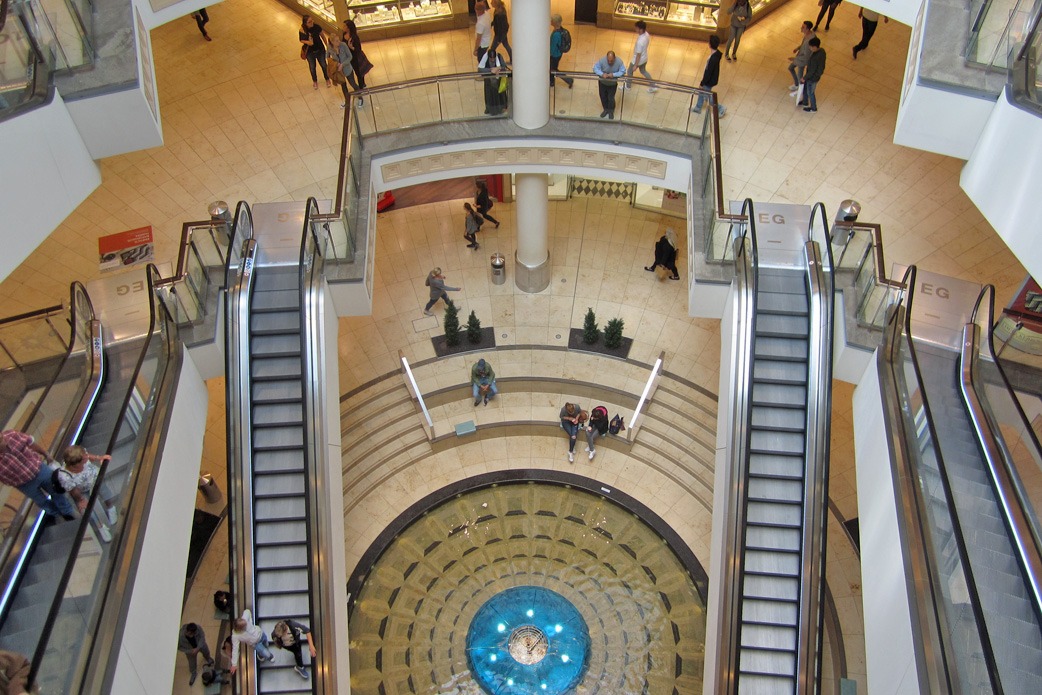 Image Analyses - determining positioning in the competitive environment
The influence of competition on both the shopping decisions of the consumer and the location decisions of rental partners in the renting-out of commercial centers is steadily increasing. In general, a strong degree of customer orientation is already required in order to safeguard one's market position amidst the competition, and this applies even more when trying to expand one's share of the market. Improve your market cultivation through an ecostra Image Analysis.
The ecostra Image Analysis for a shopping center examines, among others, the following aspects:
Analysis of strengths and weaknesses (e.g. special product range competences; a lack of certain sectors or retail suppliers) based on data including a polarity profile
Evaluation of a variety of attributes (e.g. accessibility to traffic, available parking space, sojourn quality, shop layout, service and/or consultancy quality, opening times, range of goods / variety of choice, presentation of goods, price level, special offers / events, range of restaurants / services, safety, cleanliness)
Importance of competing centers or locations in the context of shopping decisions
Reasons for shopping visits and shopping frequency
Sources of information on the local retail trade supply (e.g. leaflets / flyers, word of mouth, daily / weekly newspaper, radio)
Presentation of the results of the relevant image factors of the object under study, as well as evaluation of its competitive position within the catchment area
If desired, such an Image Analysis can also be supplemented by the processing of specific market data, e.g. an analysis of the current population and purchasing power potentials, as well as the demographic segmentation in the catchment area (including a forecast of developments up to 2015).
What benefits does an ecostra Image Analysis bring?
Well-researched information on the introduction of measures to eliminate existing weak points and to specifically market strong points
Detailed basic data on working out a "Unique Selling Proposition" (USP) and to thus lastingly position oneself within the regional competitive environment
The creation of an objective starting point from which it is possible to follow how well, for example, new marketing measures are accepted on the market and how they affect the image of the town or municipality under study. This minimises scatter losses and enables the targeted, strategic allocation of resources
Application of the results e.g. within the framework of communication policies towards one's customers and tenants as well as to inform the owners of the center
Have a talk with us! We'll be happy to draw up a detailed offer for you, specially adapted to your specific requirements!